The School is affiliated to the Central Board of Secondary Education, New Delhi (C.B.S.E.) and offers full fledged educational facilities from Nursery to Class XII.
Tagore Baal Niketan is largely an English medium School. However, we believe that language should not hinder a student's ability to grasp concepts. Hence, teachers are requested to use Hindi as and when required so that while students work on improving their skills with English their overall progress is not affected.
The School offers a selection of 19 subjects in four streams in Senior Secondary Classes
Scholarships are awarded to meritorious students and concessions are provided to needy students. Merit certificates and prizes are awarded to deserving students regularly for scholastic excellence and Co-Curricular activities.
This annual shield is awarded to one student of the 12th Standard from Science stream (Non-Medical or Medical) who best exemplifies exceptional progress in not only academics but extra-curricular activities and team work. It takes into account his/her performance in both the 11th and 12th Standard.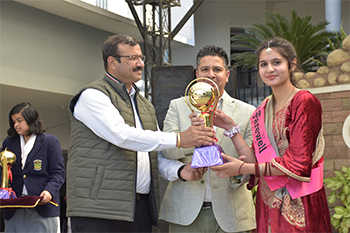 Using the same selection criteria as above, this annual shield is awarded to one outstanding 12th Standard student pursuing Commerce or Arts streams.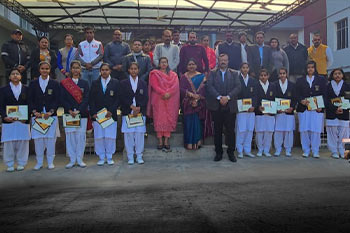 These cash awards, sponsored by a reputed Publishing House, are presented every year to the top ten meritorious girls students of the School on the basis of their academic performance in class X Examination.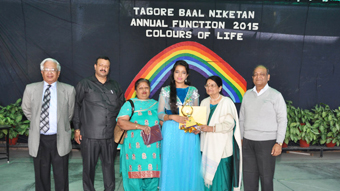 To encourage creativity and the ability to express eloquently yet concisely, the School organises an annual Essay Competition for the "Badlani Chandla Award". The Participants are generally Students from Classes IX to XII.
Cash prizes, sponsored by an alumni of the School, are awarded to the winners.